Accounting software designed by you and for you
Save time on your operations with a simplified process
Accounting
Accounting is a very sensitive area in a company, requiring particular attention and above all absolute traceability of all operations. Thus, managing accounting with remote software meets the expectations of companies in terms of speed, fluidity, ergonomics, adaptability and connectivity. Mobility Cloud has been designed for businesses, especially SMEs and VSEs, and takes into account their specific needs. With this solution, we give a new meaning to the acronym Saas: from "software as a service" to "simplicity as a service"! It is therefore important to opt for an efficient and reliable tool that can offer you absolute visibility and traceability in real time, accompanied by daily reports such as that offered by the Mobility Cloud ERP.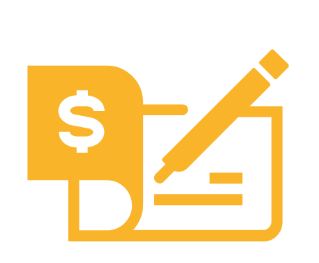 Consists of all the company's accounts that appear in the journal. It allows you to keep track of your accounts. With the account ledger proposed by Mobility Cloud you benefit from a real time visibility once your operations have been carried out because everything is synchronized automatically.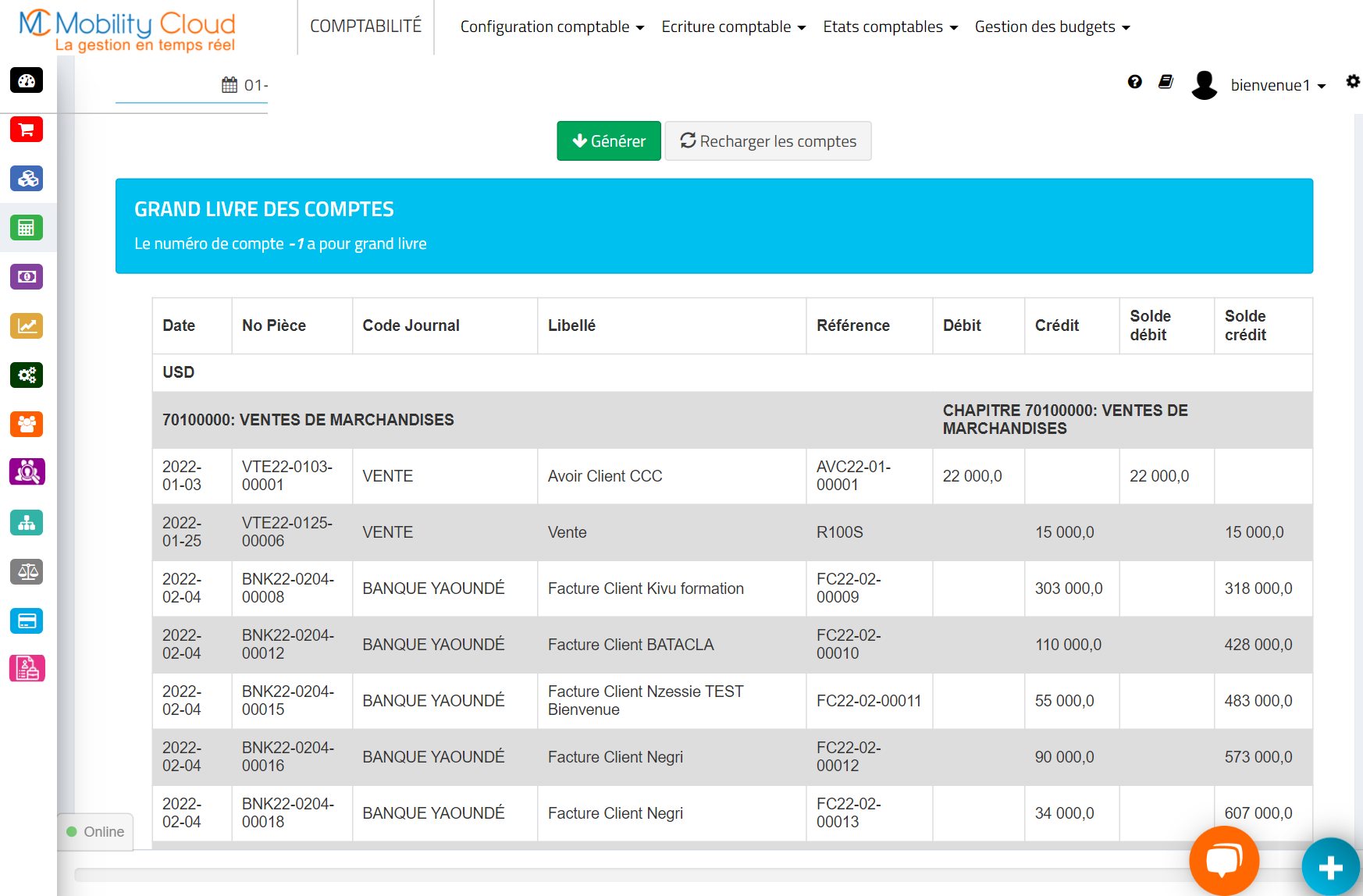 The profit and loss account (or P&L) shows all the income and expenses of a company during an accounting period. Like the balance sheet and the notes, it is part of the company's financial statements. It gives an overview and visibility of the company's turnover in real time. This allows the decision-maker to anticipate possible risks of losing money.
It is used to check a company's accounts and to ensure the accuracy of the company's balance sheet and profit and loss account. It includes all the company's accounts, showing the credit and debit balances over the period of the financial year. It gives you absolute visibility of all the accounts attached to the company in real time, which facilitates monitoring.
Budgetary management is a plan or forecast of the presumed income and expenditure that a person will have to collect and make during a given period. The aim is to manage the business, anticipate risks and make strategic decisions.
It is presented in a summary table of the company's financial situation. In general, it gives a view of what the company owns (assets) and what it owes (liabilities), i.e. the resources mobilised to finance its assets (loans, share capital, etc.).
Thus, the accounting balance sheet integrates the financial statements of a company, at the same level as elements such as the income statement and the appendices.