Payroll Management
Optimized your company's payroll management with an automated solution.
Payroll management
Payroll is at the heart of staff administration. It is the central part of the work-remuneration relationship. Payroll is an action that consists of remunerating someone for a task performed. Payroll software helps companies to manage their internal payroll processing.

Payroll software therefore handles all management related to payroll, as well as staff administration.


The payroll module helps to manage and automate the entire « human resources » process (administrative processes relating to the company's payroll, from the entry of employees to their leave) and therefore makes it possible to draw up a complete payslip, as well as the mandatory declarations. This facilitates the follow-up of each employee and helps for optimal management of staff and payroll costs.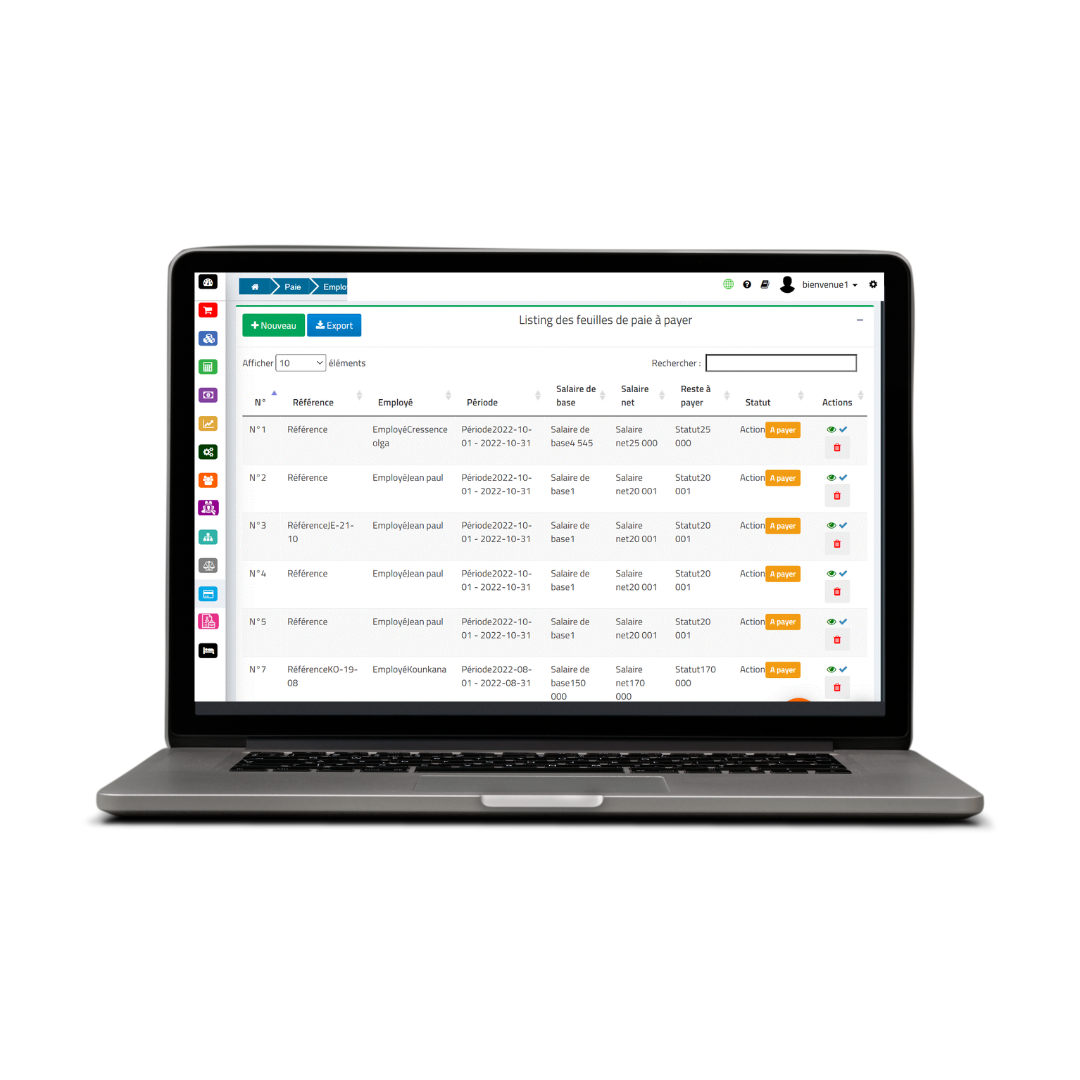 Thus, the Payroll module offered by Mobility Cloud includes :
These modules helps you to :
Perform data collection tasks related to the employee's activity (absences, planning, etc.);
Calculate the remuneration, the contributions linked to the salary as well as the PAS (withholding tax);
Produce the various mandatory declarations, in particular :

Drawing up the Déclaration Unique d'Embauche (DUE);
The production of the Nominative Social Declaration (DSN).

Save time, access detailed administrative management of the company's employees with the production of pay slips including absence management
The advantages of payroll are numerous:
Optimization of working time for the payroll manager
Reliability and security of social data
Automation of declarations (DUE, DSN) and payroll calculations
Automatic updating of social rules and agreements by the software publisher
Transfer of entries to the accounts
Management of numerous accumulations (gross, net taxable, holidays, ceilings, etc.)
Creation of reports for HR reporting
Payroll management being the organization of the remuneration of employees and the calculation of employee and employer contributions related to this remuneration. The aim here is to :